Course Schedule*
[Home][Course Schedule][Evaluation Areas][Lecture Slides][Additional Coverage][Submission Forms]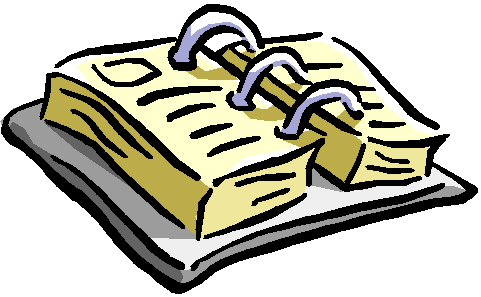 The class schedule is structured in order for you to efficiently manage your schoolwork with your other responsibilities**. The Schedule given below is tentative, and is dependent upon actual class progress (I would rather cover less material and make sure that you fully understand what you have covered). Additional information about the topics to be covered can be found by clicking on the week in which they scheduled (The estimated time given to the topic that week is given in parentheses)
*
Actual Course schedule depends on the progress of the class

. I would rather take more time to make sure you understand the material and cover less than hurry through all of the projected material.

**

If you are working while taking classes or have other responsibilities, that's Great! However, it is NEVER (NOT ever) an excuse for missing a class, an assignment, or any other evaluation area. As far as I am concerned, THIS COURSE IS YOUR PRIMARY JOB !!!
Additional Notes:
I don't Expect to run exactly on schedule. Some sections may take more time, some may be completed earlier. If we do fall behind, I will extend the due date for for some assignments. I will let you know in class.

Unless otherwise instructed, all items due will be due by FRIDAY MORNING (why not turn them in earlier?)

NOTE: The website is occasionally down (usually because of server problems). THIS IS NOT A REASON FOR EXTENDING THE DUE DATE !!! You will notice that I have given you plenty of time to complete each assignment. DO IT EARLY !!! Unless I specify otherwise, there will be no extensions.

---
This page was last updated on 06/11/12